Join our team
Here at Ippodaro Natural Salon, we pride ourselves on creating a strong foundation built on mutual trust, respect, and positivity. We're always looking for students and stylists who share our like-minded culture and want to pursue a rewarding career in natural, organic ways. If you possess unique salon skills and wish to take your talents to the next level, we would love for you to join our team by sharing your passion and creativity with all. We desire to help our stylists develop their confidence and expertise so that they can build a loyal client base. We strongly believe that building a happy work environment results in a successful business.
Active in the Community
Here at Ippodaro Natural Salon, we make it a point to always reach out to our local community by way of events, social media, or with our neighbors. We are extroverts and strive to be an active voice for our friends, routinely donating our time to the children of San Antonio.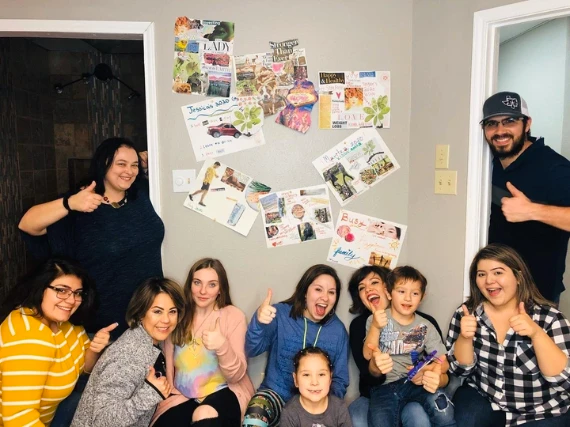 Working As A Team
As a strong team working together as one unit, we recognize that everyone has a voice, and we strive to listen closely to better communicate with each other. We believe that no idea is too small and no gesture too big.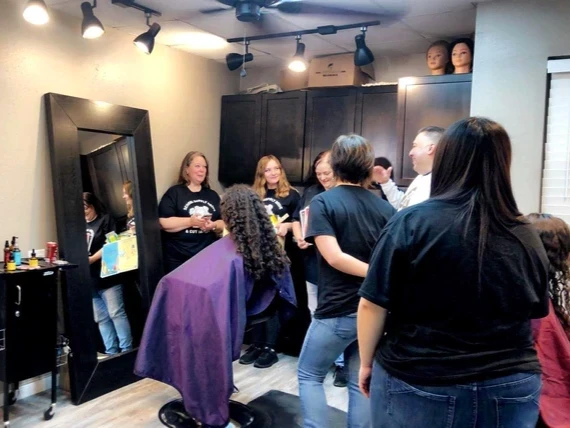 Continual Learning
We believe that continual education is vitally important. Our team members never stop trying to better themselves by learning more!
The Ippodaro Stylist Training Program
Each of our stylist candidates in training goes through our comprehensive program with lead stylist Terri Rehkopf. Our team emphasizes the importance of customer service, confidence, quality, and more. We prioritize teaching each stylist vital techniques not taught in traditional cosmetology schools that help stylists cater to their personal growth. Everyone is welcome at Ippodaro Natural Salon. And we believe that through our unique program, we can build up our team so that we can all succeed together!
The Benefits of Working With Ippodaro:
401(k)
Life insurance
Short-term disability insurance
Referral program
Employee discount on products and services
Professional development assistance
And more!

Click here to see all benefits of working with Ippodaro Natural Salon.
Apply Below
Please fill out the form below to apply for a position on our team. One of our team members will be in contact with you soon.
*** PRO TIP: We strongly encourage you to use a separate word document to write out your answers to the questions below. Once you are satisfied with your answers, copy/paste them into the form! Please note that this is a new form. If you have ANY questions or concerns (just in case it doesn't allow you to paste your full answer, please let us know!!