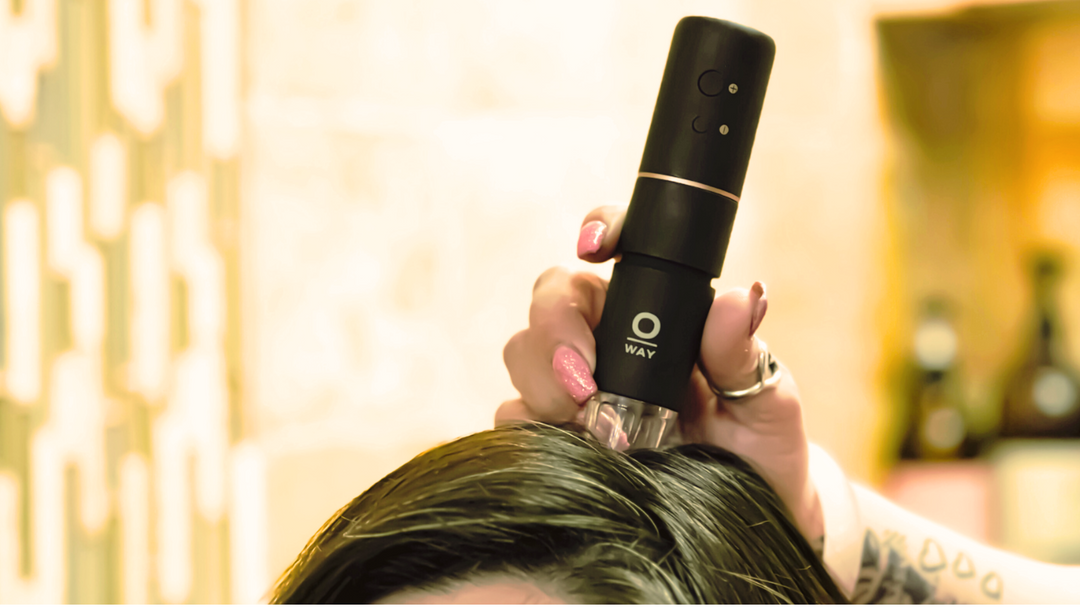 Are you someone who has scalp sensitivities such as a dry scalp, oily scalp, or tender scalp? No matter how much you wash, does your hair still feel dirty? Do you suffer from psoriasis, hair thinning, eczema, or dandruff?
We have solutions to help heal your scalp with customized treatments catered to your needs.
An experience that you'll never forget awaits when you schedule a scalp treatment at Ippodaro Natural Salon. With each scalp treatment procedure, we begin with a trico-derm profiler (detailed scalp evaluation) and follow with a hot towel wrap, aromatherapy, hand and foot massage (optional), and scalp massage. Your scalp exfoliation will then eliminate all dead skin elements, product buildup, and excess oils to ensure your hair will continue to thrive and grow. The final step is a custom shampoo and conditioner personalized for your individual hair and scalp needs.
Our team members are specifically trained to ensure your scalp treatment experience is unmatched and that providing your ultimate comfort is our number one priority.
Pricing
We are here to work within YOUR BUDGET. Our goal is to make natural/organic options affordable, so our pricing is based on the specific stylists' level. Booking with a Level 1 Stylist/Hair Healer will be the most budget-friendly option, and the prices increase based on the stylist's levels. Click here to learn more. 
*** Note that our apprenticeship is both challenging and comprehensive! An Apprentice will only advance to a Level 1 Stylist/Hair Healer when they demonstrate their skill and passion!
scalp treatments
Malibu Clarifying Treatment (before/after photos above)
Teen Detox Treatment
Densifying Treatment
Purifying Treatment
Clarifying Treatment
Rebalancing Treatment
Soothing Treatment